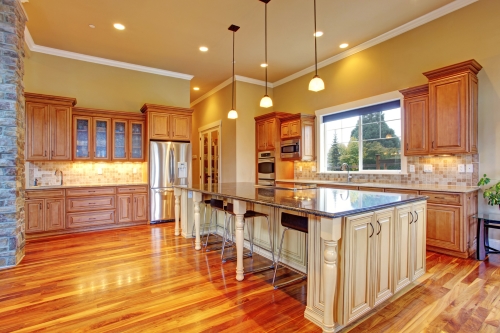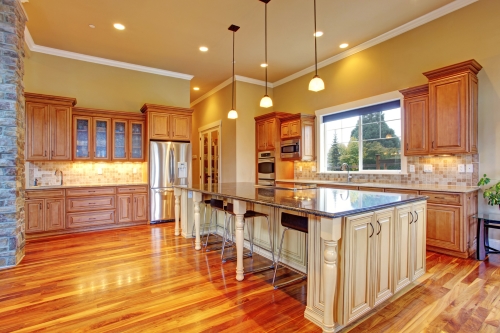 Did you read about a Vancouver home that sold recently for a cool $1 million above asking price? Did you hear about many recent examples of homes selling well above asking price? Do you think that you know how that trend started? Find out below how it started and why it is happening.
Why are so many homes selling above asking price?
A few years ago, market was chugging along at a moderate pace. There were sellers and there were just enough buyers as well. This made sellers very confident that their properties will sell easily and quickly.
In fact, nice looking properties were selling rather easily, and sellers started to list their own homes without a real estate agent.
This made real estate agents fight for an even smaller pool of potential clients. Eventually, some of the "not so good", and some "part time", real estate agents, who could not get clients any other way, decided to drop their commissions to minimal amounts, (often less than a few hundreds of dollars) just to get a client.
The desperation was great, because if they wanted to continue to operate in real estate, they had to pay very high real estate board fees. The logic here was, that if they list properties for a few hundred dollars, they will get a dozen listings and may be able to cover their registration fees.
When I spoke with some of these, "less capable agents", their response was that they were reducing the commission because they did not want to rip off the sellers, but they could not explain to me, why then, they were reducing the amount of services they were offering, as well.
So in turn, they did also reduce the services they offered to the sellers and often just uploaded an MLS listing and put a for sale sign. Then they would leave the property to sit on the market for weeks hoping it would sell itself, with no further effort. It just wasn't worth their time to do open houses or even to advertise the property.
Here come the "good bunch".
The "good agents", that worked hard, were now getting a bad reputation, and had no choice but to follow the lead of "not so good agents". The difference was that, a good agent, no matter what the commission, could never provide substandard service!
But continuing providing same "top notch" service, with advertising and open houses and many other features they offered, would very quickly make anyone dip in to their own pocket and thus lose, instead of make money.
Given this, the only option was to offer the same top notch service, but to sell the property in just a few days, instead of in a few weeks.
So a few smart agents in GTA started to request all interested parties to submit their offers, a couple of days after the very first open house, and generally within 5-7 days from the date of the listing of the property. To help drive the offers, agents would, with seller's permission, list the property many tens of thousands below the actual value of the property. This would motivate many buyers to register offers. (Sometimes there would be as many as 20-25 offers).
The Great Change in The Market!
All this, because it reduced the amount of time an agent would have to put in, to sell the property and the agent could still maintain the high level of service and professionalism, one expects to receive from a licensed realtor.
In the first few months, only exceptional properties sold this way, and close to or just above market value of the property.
But soon, other agents who spent countless weekends doing open houses and door knocking, started to copy this practice and before you knew it, nearly every property today has this stipulation for offer submission.
If you are a buyer now, you are stuck. If you like the property even a little, in order to have a chance to place an offer, you have to submit your papers on the day the offers are requested by the seller.
This often means that there will be more than one interested party, submitting the offer at the same time.
Agents no longer have to list the property below market value because every property is scheduled for offer presentations at a set time and date. This gives the impression that there may be a bidding war, thus forcing even slightly interested parties, to submit an offer for fear of losing any chance of ANY property they may be interested in.
Given that the logic of multiple offers dictates that, one will not know the contents of the other's offer – general panic and overbidding ensued, driving initial offer prices to be above asking price. WELL ABOVE ASKING PRICE, IN FACT!
Is it worth it?
So here we are, most of GTA market has bidding wars, it is nearly impossible to buy below asking price, buyers are getting frustrated, and over all, EVERYONE is panicking about the bubble in the real estate market. Well, now you know how it all started! Of course, it does not help that foreign investors are throwing cash at the sellers with buckets driving bidding prices to 20-30% ABOVE value of the property. I suppose you can say, "It's worth, what one is willing to pay" :).
But that's the topic of my next article