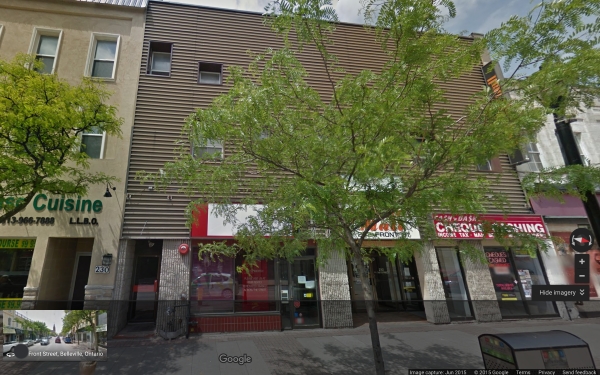 Details for Belleville commercial building for sale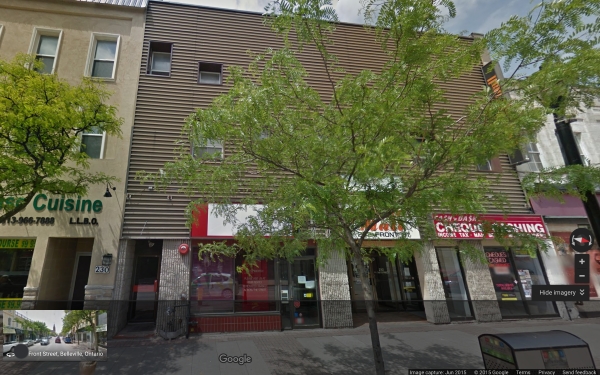 The city of Belleville is planing to spend millions of dollars this and next year in that area to rebuild and reface the down town. Also this is a main intersection of down town and the building is surrounded with 2 major banks.
It is approximately 13,000 square feet and it is on a main intersection of downtown core Belleville.
It has 7 units at lower level, 5 at ground level, and 5 apartments at the top level. Can build another floor on the top.
On the ground level was a bank Commercial office but they have moved to their own new building. It is now vacant but they are paying lease for another 3 years . Currently the owner is keeping it like that because the rent is guaranteed and the city is planing to spent 30-50 million next year on revitalizing that area so it will be possible to get much higher rent after that if he wants to lease it out. You can break the lease with the bank now and rent it to someone else or you can sit on it and keep getting paid or 3 years more.
The seller will guarantee rent for that one for one year. Most of the units are leased out. One company uses it as storage for their office, another is an insurance agent who is mostly out on the road etc.
Upstairs on the top level is 5 apartments all rented out. The seller got a permit from the city a few years ago to build a third floor as an addition as well but has not built anything as of yet.
Commercial tenants are a bank, Money Mart type cash place,Accounting office, Lawyer, Wedding Planner, Gaming company, Insurance/investment broker,
Most tenants are month to month and most have been there for 5 or more years and some have been there for 15-20 years. Tenants like the insurance broker and wedding planner are mostly not there during the day because their business is to visit their clients and another tenant uses one of the units as storage (in the basement), but they are all good tenants paying on time and had been there for years.
$75-80K Net.