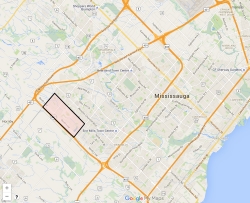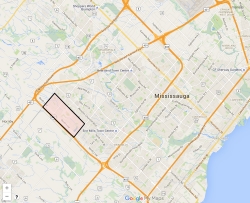 Lisgar Mississauga is located in north west Mississauga, the neighbourhood of Lisgar is boasting with green space, and a family oriented community. Location wise Lisgar is fantastic, it takes only a quick GO train ride to get anywhere in the GTA. It is nestled between 407, 401, and 403 highways which will get you anywhere within the city within minutes.
Search all homes for sale in Lisgar Mississauga on my property search website here
What is Lisgar Mississauga Community Like?
Lisgar, Mississauga is an affordable, and and family friendly community. It is made up of families, professionals, and older residents. Lisgar is a beautiful community, that is known for it's great amount of green space. If you are looking for value, homes in Lisgar are predominantly at lower prices than the rest of Mississauga, so you may be able to find a great deal if you are shopping for a new home.
What is the Housing Like?
Trelawny Estates
These houses start at about $850,000
Trelawny Estates is made up of well kept large homes, with great curb appeal. These homes are found on quiet cul de sacs, while the lots are small, the houses are beautiful and the quiet street is ideal for families.
Detached Homes
These homes start at about $650,000
These homes are somewhat cookie cutter but with charm, with very similar styles, and curb appeal between all the houses. If you are looking for a slightly larger lot, and more privacy, Osprey Marsh is where you would want to look in this community. Aside from Osprey Marsh the lots are on the smaller size.
Semi-Detached and Town Houses from $700,000 and up
There is only a small section of Lisgar of semi-detached homes and town houses. These homes are extremely close together, and have less outdoor privacy between them. While they are a more affordable option, they are a lot more compact.
What are the Schools Like?
The schools is this neighbourhood are much newer than many in Mississauga. It is because of this that they are up to date in the latest technologies for their students. Not only are these schools up to date and giving their students lots of opportunities in the classroom, but they have strong extra curricular activities as well.
Lisgar is a great, and affordable community. Houses start at about $500,000 making this an area that is not too difficult for the average family to move to. While there is very little variety in housing style, the demand for houses in Mississauga is only going up. This community will be in demand for some time.
Homes in Lisgar have increased in value over 20% in the last year. I have recently sold a home that was valued at $650,000 for $730,000 in a bidding war and a smallest detached home in the area for $630,000, as well in a bidding war. If you are looking to buy or sell in this great neighbourhood, I suggest you call me immediately for the best deals available.
Search other articles on real estate or find homes of sale here
Other Mississauga Neighbourhood Reviews
Meadowvale Mississauga Neighbourhood Review and Home Prices
Rathwood Mississauga Neighbourhood Review and Home Prices
East Credit Mississauga Neighbourhood Review and Home Prices
Port Credit Mississauga Neighbourhood Review and Home Prices
Erindale Mississauga Neighbourhood Review and Home Prices
Mississauga City Centre Neighbourhood Review and Home Prices
Applewood Mississauga Neighbourhood Review and Home Prices
Creditview Mississauga Neighbourhood Review and Home Prices
Lorne Park Mississauga Neighbourhood Review and Home Prices
Mineola Mississauga Neighbourhood Review and Home Prices