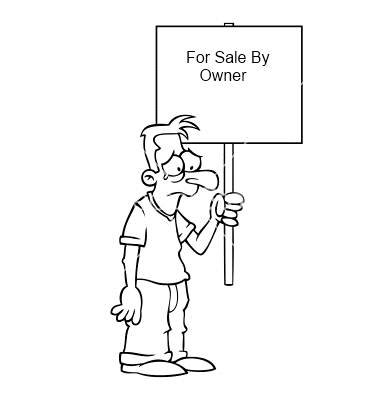 For Sale By Owner and why not!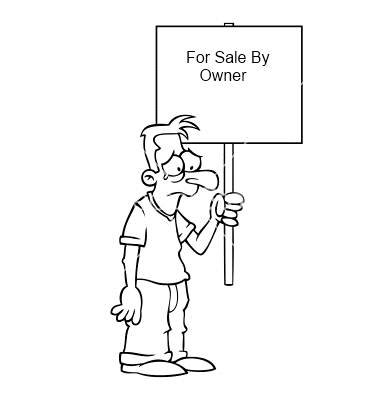 Here is why you should reconsider if you are thinking of selling your home with services like ComFree or PropertyGuys or other For Sale by Owner (FSBO) websites
The ComFree and Property Guys and Other Similar For Sale by Owner Websites and Services
I went to see a potential client in Mississauga who was interested in hiring me to sell their home. When I arrived on the street where my potential new client lives I noticed his neighbour had a For Sale By Owner sign and had his property listed with one of the For Sale By Owner companies (i.e. ComFree, Property Guys, etc). The owner of that home was outside working on his car. While I was getting my bag out of the car, another agent that had just listed the house to the left of this house, happened to start the conversation with the man. She (the agent) asked the man if he had any offers and if he would consider listing with her. He was not interested. She left. I was curious about the property, because I was about to meet a seller on that street and I thought it would be a good idea to take to this man and get some information on his experience while he was trying to sell his home, I now approached the man and introduced myself He acted disinterested and somewhat abrasively asked me "where is your buyer"? I told him that I don't have one but I may be able to find one for him if he lets me have a look around his home. I also mentioned that I would be potentially listing his neighbour's home so that I may also have some buyers from my marketing efforts that would be interested in buying his home.
The House for Sale by Owner
When I waked into his home, the first impression that his home gave, which was over 45 years old, was dated, rundown and definitely not priced properly. It was not cleaned or prepared in anyway to be fit to be on the market. The seller clearly did not have a home appraised or assessed for current market value by a professional and had simply based it on what he thought were the right market comparables. In fact many For Sale By Owner sellers use the same approach in pricing their home which is a very crude and very inaccurate price assessment. There is a reason why realtors have to take numerous courses and pass very difficult exams for each course (just ask anyone who has ever tried to get their real estate licence) before we can ever start our career and then it takes additional training at the brokerage in real life scenarios to become proficient in correctly assessing property values. Here it was very clear that the owner had overpriced the property SIGNIFICANTLY.
For Sale by Owner vs Real Estate Agent
The owner indicated he had it on the market for over 4 months. He did not get any offers in that period of time and did not reduce the price. I asked him why he listed with For Sale by Owner service and not a licensed real estate agent and he told me that real estate agents make too much money and that he would rather keep the $15000 LISTING FEES in real estate fees for himself, (NOTE: he was prepared to pay $0.01 – one penny- to the agent representing a buyer, as per his MLS listing info on the For Sale By Owner website). I asked him how much did it cost him in total to list with his For Sale by Owner service and he said $4-5,000 (including the fee to list on MLS). I pointed out to him that a realtor wold have likely listed his home for 1% which would have been only a $1000-$2000 more and he would have sold the property by now. He turned to me and VERY angrily and resentfully told me that he has not sold the property because, and I quote, "real estate agents are not advertising my property and bringing me any buyers". I replied to him that it would be very risky for a real estate agent to advertise his property and then get a buyer for it and then bring an offer, only to find out that the seller sold to another buyer, and this is why realtors use listing agreement to protect their investment in time and money searching for a buyer (NOTE: this is different from Buyer's agents placing offers directly on his property). Then he turned to the neighbours house and said " that guy over there sold in 2 weeks". I asked if the other neighbour listed with For Sale By Owner such as ComFree or Property Guys as well. He replied that it was listed with a real estate agent. I sensed that he was getting very angry, and I thanked him for his time and wished him good luck in selling and left to my original appointment.