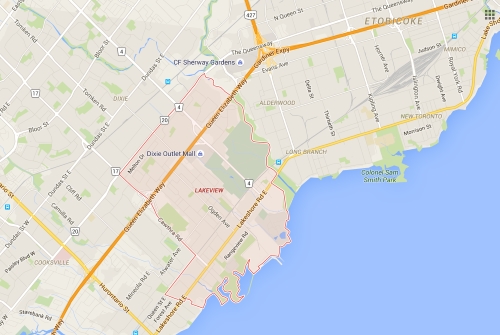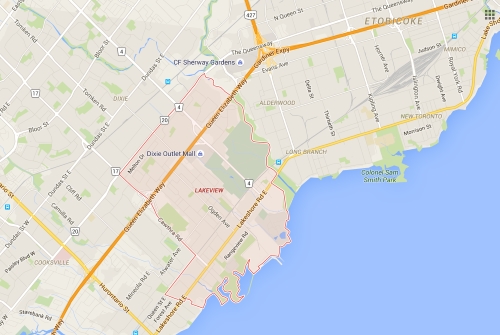 Lakeview Mississauga Neighbourhood Review & Homes for Sale
Home to a population of over 6000 people, the community of Lakeview Mississauga is a popular neighbourhood for first time homeowners, and professionals alike. Home to a number of shops, restaurants, libraries, schools, and parks, the community of Lakeview has lots to offer.
What is the Neighbourhood Like?
Like most of Mississauga, the neighbourhood of Lakeview is home to a variety of ethnic backgrounds.Some of the most dominant being: Ukrainian, Welsh, Chinese, Polish, English, German, French and Italian. The community is located close to major roads, and highways, as well as the Mississauga GO station, making it a popular area for commuters. Some of the most popular fields of work for residents of the Lakeview area are: Science, Education, Public Administration, Health Care, Construction, Manufacturing, and Wholesale Trade.
The neighbourhood of Lakeview is home to a number of amenities as well, including: shops, restaurants, schools, and provides residents great access to public transit.
What are the Houses Like?
The housing in Lakeview is made up of a number of styles, and range in price from fairly affordable to higher end, with the average asking price for a nice detached home being over $1 million dollars.
Apartment Style Condominiums

These Units Start Around $459,000

The apartment style condominiums in the Lakeview area are a popular choice for both novice homebuyers, and those looking to live the maintenance free lifestyle. These units are modern, and sleek, with large windows allowing tonnes of natural light to flow through the open floor plans. With high ceilings, and high end finishings, these units are ideal for anyone looking to move to a posh, and upscale home, with the many amenities that the Lakeview community has to offer right outside the front door.
Townhouses

These Houses Start Around $610,000

High ceilings, decent size lots, quiet streets, and 1-2 car garages all make the townhouses in Lakeview a popular choice. For the most part, these houses are multi-level, 2-4 bedrooms, and come in a variety of floor plans. These houses are close to schools, parks, and public transit, making them an extremely popular choice among growing families.
Detached Homes

Detached Houses Start Around $825,000, Semi Detached around $750,000

The detached houses in the Lakeview community are popular because of the variety of styles in which they come. The community is home to split level houses, such as ranch and bungalows, as well as traditional 2 story family homes as well. The prices of these homes range, they start in the mid $800,000's however, they raise quickly, with many homes selling for well over $1million dollars.
What are the Schools Like?
The Lakeview community falls in the district of over 100 schools, ranging from Montessori, to high school. Although each school has their own unique reputation and report card, the community is well-known for it's excellent educational opportunities, and has become increasingly popular among families in recent years. Some of the most well known schools include: Cawthra Park Secondary School, Gordon Graydon Memorial Secondary School, and St. Dominic Separate School.
HOMES FOR SALE IN LAKEVIEW MISSISSAUGA NEIGHBOURHOOD (click here)
Other Mississauga Neighbourhood Reviews
Meadowvale Neighbourhood Review and Home Prices
Rathwood Neighbourhood Review and Home Prices
East Credit Neighbourhood Review and Home Prices
Port Credit Neighbourhood Review and Home Prices
Erindale Neighbourhood Review and Home Prices
Mississauga City Centre Neighbourhood Review and Home Prices
Applewood Neighbourhood Review and Home Prices
Creditview Neighbourhood Review and Home Prices
Lorne Park Neighbourhood Review and Home Prices
Lisgar Neighbourhood Review and Home Prices