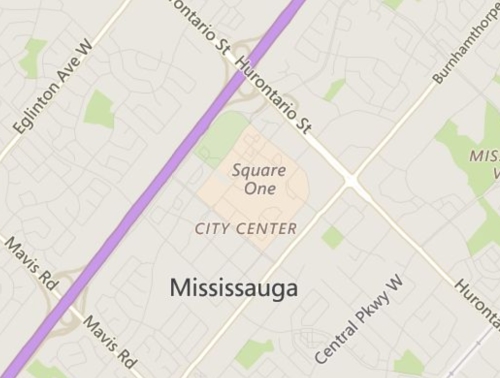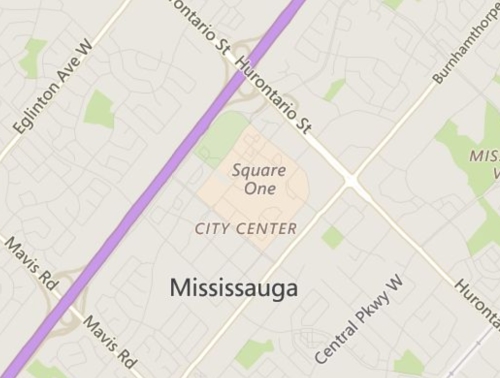 Mississauga City Centre
This rapidly developing neighbourhood is home to many modern condominiums, and excellent shopping. Since the 1980's this area has changed and grown a great deal. This area unlike a lot of neighbourhoods in the city of Mississauga is not only primarily condominiums, but also very business and tourist driven. With a great deal of office buildings, and amenities such as the well known Square One Shopping Center, mixed in with the many condominiums this really is living the urban lifestyle.
What is the Neighbourhood Like?
The Mississauga City Center is an incredibly diverse neighbourhood. Not only is it perhaps one of the most multicultural neighbourhoods in the city, but it is also home to everyone from empty nesters, to professionals, to families. There really is something for everyone.
What is the Housing Like?
Condominiums
These can start anywhere from 370,000 and up
The Mississauga City Center has more condominiums that any other neighbourhood in the city of Mississauga. This neighbourhood is home to both new and modern styled condominiums, and older ones built in the 80's and 90's that have been, (or are able to be) renovated – making this a prime place for investors. They also tend to be larger in size going up to 1500 square feet but as they aged, their maintenance fees have increased proportionately. Newer condominiums are smaller in size, generally 400-800 square feet and have many amenities that older condominiums general don't have, such as pools, gyms, shopping within the building etc. Perfect example is Parkside Village with both condominiums and commercial space within the building allowing a "village" lifestyle within the condominium complex itself.
Family Homes Start form $700,000 – $1,200,000+
The Mississauga City Center is very much an urban community; However, if you are East of Hurontario there are some lovely detached family homes. These homes are an amazing option for families that want to be right in the city, in a community that while it does not have a lot of parks, or green space, it has a lot of entertainment, shopping, and is always changing. There are a number of townhouse developments within the Condominium High-rise complexes that provide townhouse style of living while still providing the use of amenities of the Condominium complex such as its pool, gym, parking etc. Detached homes are not dominant as the Mississauga City Centre is mostly a high density development and prime land is utilized for multiunit dwellings.
What are the Schools Like?
The schools situation is definitely something to consider when looking at moving here. While Father Michael Goetz Secondary Schools and John Cabot Secondary School, both right in this neighbourhood are among the top in Ontario, there are not a lot of schools in this area. This means that for a lot of parents they have to drive to a neighbouring community to drop their kids off, or send them by public transit.
This area is not going to decrease in value anytime soon. With so much development, and Mississauga always growing, this area is just going to continue to rise on the desirability scale. The prices in this area are continuing to rise, and that is going to make buying in this area more and more difficult for the average working family. The big thing to remember is that this is not a neighbourhood for everyone, it isn't a family oriented community, there are very few parks, or green space, or schools.
SEARCH HOMES FOR SALE IN MISSISSAUGA CITY CENTRE (click here)
Search other articles on real estate or find homes of sale here
Other Mississauga Neighbourhood Reviews
Meadowvale Mississauga Neighbourhood Review and Home Prices
Rathwood Mississauga Neighbourhood Review and Home Prices
East Credit Mississauga Neighbourhood Review and Home Prices
Port Credit Mississauga Neighbourhood Review and Home Prices
Erindale Mississauga Neighbourhood Review and Home Prices
Applewood Mississauga Neighbourhood Review and Home Prices
Creditview Mississauga Neighbourhood Review and Home Prices
Lorne Park Mississauga Neighbourhood Review and Home Prices
Lisgar Mississauga Neighbourhood Review and Home Prices
Mineola Mississauga Neighbourhood Review and Home Prices
Lakeview Mississauga Neighbourhood Review and Home Prices