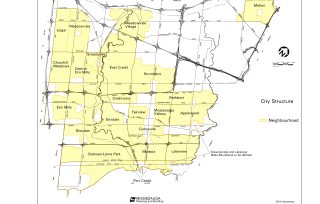 Erinadle Mississauga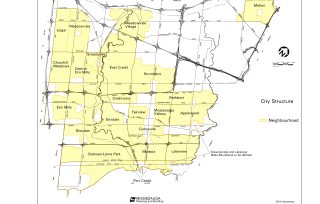 The historic neighbourhood of Erindale Mississauga is located on the east side of the Credit River. Founded in the 1800's Erindale was named after the first Rector of the Village Reverend James Magarth who was born in Erin a community in Irland. Located on the east side of the Credit river, Erindale is a hamlet founded in the 1800's. This is a beautiful and exclusive area, filled with luxury homes.
Search all Homes for Sale in Erindale Mississauga on my Property Search Website here
What is the Community Like?
With a population of about 22,2225 people, Erindale has mix of ethnicities including: East Indian, Portuguese, Canadian, and Polish. The neighbourhood has both areas that are family oriented (Credit Woodlands) and exclusive areas (Huron Park).
Erindale is located only minutes away from The University of Toronto, Mississauga Campus. The proximity of the community to the school give residents and investors the opportunity to earn an additional income through renting to students.
What Kind of Homes Can I Find in Erindale Mississauga?
Large Family Homes
Houses start at about $680,000
Built in the 1970's and 1980's, these houses have great lot sizes. These houses are modern, and surrounded by mature trees and parks.
Exclusive High End Homes
Houses Start at about $1,000,000
The Huron Park area of Erindale is made up of the Credit Valley Golf and Country Club, and high end houses. These homes are extremely large, modern, and are designed to impress. With huge lots, with room for unique landscaping these houses scream high class living.
70's Style Ranch and Bungalow Homes
Houses Start at About $600,000
These beautiful homes are the most affordable in the area, and because of this, sell quick. These houses have decent lot sizes and are available both detached and semi-detached. Many of these are still a great investment for rental properties due to convenience of schools, public transit and proximity to City Center
What are the Schools Like?
Erindale has schools that are ranked among the best in the provence, (Woodlands Public Secondary School) and some that are not ranked as highly (St.Martin's Catholic Secondary School). If you are hoping to send your child to a school in the Catholic Board, it might be worth looking in to other schools in the area such as: John Cabot Catholic Secondary School, or St. Paul's Catholic Secondary School.
Erindale Mississauga is in demand because of the affordability of the homes. With the close proximity to the University this community can be an investors dream.
Other Mississauga Neighbourhood Reviews
Meadowvale Mississauga Neighbourhood Review and Home Prices
Rathwood Mississauga Neighbourhood Review and Home Prices
East Credit Mississauga Neighbourhood Review and Home Prices
Port Credit Mississauga Neighbourhood Review and Home Prices
Mississauga City Centre Neighbourhood Review and Home Prices
Applewood Mississauga Neighbourhood Review and Home Prices
Creditview Mississauga Neighbourhood Review and Home Prices
Lorne Park Mississauga Neighbourhood Review and Home Prices
Lisgar Mississauga Neighbourhood Review and Home Prices
Mineola Mississauga Neighbourhood Review and Home Prices
Lakeview Mississauga Neighbourhood Review and Home Prices