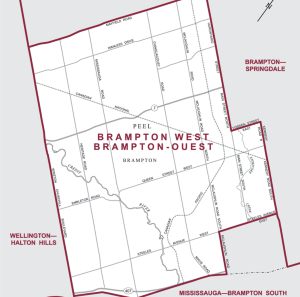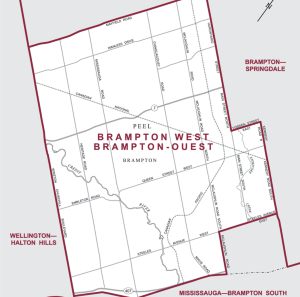 Brampton West – Neighbourhood Review
Primarily a residential neighbourhood, Brampton West is where much of the recent growth in Brampton has been. This is an extremely multicultural community. This young, middle to upper class neighbourhood, is expected to continue growing in population.
What is the Brampton West Neighbourhood Like?
Brampton West is a community made up primarily of double income families, and a blend of Canadian born and immigrant residents. Many residents work in the architecture, public administration, and engineering fields. This is an extremely family friendly neighbourhood, with over 40,000 families living in this area. Brampton West is home to many parks, splash pads, ball diamonds, schools, shops, and restaurants.
What are the Houses Like?
Apartment Style Condominiums
These Homes Start Around $270,000
Apartment style condominiums are a great option for anyone who wants to live a maintenance free lifestyle. No lawn work, no concerns about building maintenance, it is all taken care of. Although these homes do not come with a lawn, they do come with wonderful balcony space, many with great views. These condos range from 1- 3 bedrooms, and have lots of windows to allow natural light to flow through. Many come with newer finishes, while floorplans vary from building to building.
Townhouse Style Condominiums
These Houses Start Around $380,000
Like the apartment style condominiums, there is no need to worry about maintenance with the the townhouse style condominium. Your lawn, roof, and landscaping will all be done for you. These are great options for first time home buyers, or young families starting out, but looking for some room to grow. While the lots are small, and primarily separated only by a privacy fence, these homes do give room to at least have a small patio set and a bbq in your backyard. Many of these houses are move in ready, and come with open floor plans, high ceilings, and modern finishes.
Townhouses
These Houses Start Around $450,000
The townhouses in Brampton West are beautiful, although in some areas feel somewhat cookie cutter. With lots of windows, and lots of modern finishings, these houses have lots of room for families to grow. The lot sizes are not overly large, but definitely an increase from the condominium options. Many of these houses come with garages, and decent storage throughout.
Detached Homes

These Houses Start Around $500,000
Many of the detached homes in Brampton West are built on decent sized lots, with nice areas for gardening, and entertaining. These houses are generally between 2-4 bedrooms, and many come with a garage. Built on mature tree lined streets, these houses were built in a variety of styles, avoiding any sense of a cookie cutter community.
What are the Schools Like?
Brampton West is a large area, it is because of this that is falls into the region of many schools. This includes some of the top schools in the city, including: Queen Street Public, Walnut Grove, and Glenoble. It is important to remember that school districts do not cover entire neighbourhoods, so specific schools that cover where exactly you are looking should be considered.
The population of Brampton has increased considerably over the past 5 years, and is set to continue to rise. With great schools, parks, and tonnes of amenities, this is a great community to live and work.