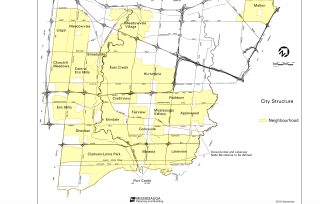 Creditview Mississauga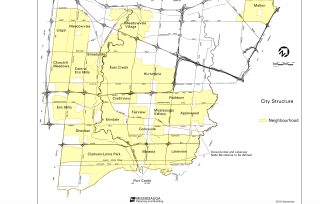 What is the Neighbourhood Like?
Creditview Mississauga, is home to a lot of families and professionals. This beautiful, and nature filled neighbourhood has an abundance of trails, parks, and green space to enjoy.
Search all homes for sale in Creditview Mississauga on my property search website
Creditview stands out among many communities because of its high employment rate, with over 91% of residents employed. Many of those employed work in the manufacturing, finance, health, education, and science fields. In this standout, and affordable community, the average household income (after-tax) comes in at just shy of $40,000 and over 60% of households in Creditview actually own their house. In addition to this, none of the houses in this community are subsidized housing. In addition to the affordability of this area, Credit Valley is also home to tonnes of schools, parks, medical offices, shopping, splash pads, restaurants, and coffee shops.
What are the Houses Like?
Apartment Style Condominiums
Apartment Style Condominiums Start Around $ 290,000
The style of these condominiums vary, as do prices. Many of these condominiums have open floor plans, with high ceilings, and lots of natural light. While others do not have the open floor plan, lots of windows and fairly high ceilings are seen throughout. With these being apartment style condominiums there is no lot, however most of these units have a nice balcony space.
Townhouses
These Houses Start Around $$550,000
Similar to the apartment style condominiums, the styles, design characteristics and pricing vary by home; However these townhouses all provide space to live, and entertain. Many of the townhouses in Creditview come with a garage, and all of them come with lots of windows for this kind of build. In terms of lot size, while all townhouses have them, some have larger lots, while others simply have privacy fences going out a few feet between houses. While these houses start in the mid $550,000's the average townhouse price for Creditview is just shy of $650,000.
Detached Houses
Detached Houses Start Around$700,000 – $1,300,000+ and Semi Detached start around $550,000
The detached houses in Creditview are all lovely. These are not cookie cutter houses, there is a great deal of variety in the styles, character, and sizes. There is a great mix of bungalow, traditional 2 story, and ranch style homes. These houses are one beautiful tree lined streets, they have decent sized lots, and provide lots of living space for a growing family. While these houses start at $435,000 the average asking price for a detached home in Credit Valley is over $1 million dollars.
What are the Schools Like?
Creditview Mississauga, falls in the district for many schools in both the Catholic and the Public School Boards. This community has been called a, "Super School Neighbourhood". All of the schools in this area doing exceedingly well on EQAO Testing and on The Fraser Report. In fact Credit Valley Public School has been ranked the 3rd best in the region for their French Immersion Program, as well as 5th for ESL.
Overall Creditview is not only a community filled with gorgeous green space, and tonnes of amenities, but it has some of the best schools in the region. With prices varying greatly, this can be an affordable area to buy into, but odds are for a cheaper house it will need a little bit of work; Whereas the newer more expensive homes have already had that put into them.
Search other articles on real estate or find homes of sale here
Other Mississauga Neighbourhood Reviews
Meadowvale Mississauga Neighbourhood Review and Home Prices
Rathwood Mississauga Neighbourhood Review and Home Prices
East Credit Mississauga Neighbourhood Review and Home Prices
Port Credit Mississauga Neighbourhood Review and Home Prices
Erindale Mississauga Neighbourhood Review and Home Prices
Mississauga City Centre Neighbourhood Review and Home Prices
Applewood Mississauga Neighbourhood Review and Home Prices
Lorne Park Mississauga Neighbourhood Review and Home Prices
Lisgar Mississauga Neighbourhood Review and Home Prices
Mineola Mississauga Neighbourhood Review and Home Prices
Lakeview Mississauga Neighbourhood Review and Home Prices