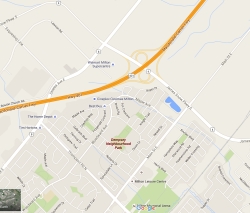 Dempsey Milton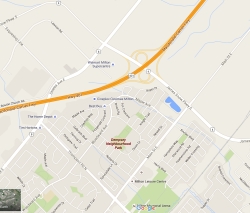 The neighbourhood of Dempsey Milton is home to approximately 45,000 residents. Located close to the main roads James Snow Parkway, Steeles Ave,and Thompson Road North, residents in Dempsey live in an area that is in close proximity to the 401, the Milton GO station, and excellent shopping.
Search all homes for sale in Dempsey Milton on my property search website here
What is the Neighbourhood Like?
Many residents in this neighbourhood work in the education, public administration, manufacturing, finance, healthcare, and construction industries. Some of the more dominant ethnic backgrounds in this area include: Pakistani, East Indian, German, French, English, and Portuguese.
Dempsey is a popular community that is filled with beautiful homes, well known parks, baseball diamonds, sports complexes, shopping and dining.
What are the Houses Like?
The houses in Dempsey range, from: condominiums, selling on average fro about $540,000; townhomes, selling on average for about $590,000; as well as spacious detached homes, that sell on average for about $850,000.
Condominiums
These Start Around $440,000
The price of these units vary greatly, depending on what exactly they are around, as well as the amenities that the building offer. For example some condominiums are surrounded by commercial buildings and offer their residents a pool and a rooftop patio. Combine all of those things with a few bedrooms, and the maintenance free living lifestyle condos provide and you've got a condo on the market for over $700,000. Regardless of the setting that you choose, the condominiums in Dempsey Milton are modern, and high end. With open floor plans, great character, and oversized windows these units are adored by first time home buyers and empty nesters alike.
Townhouses
These Start Around $460,000
These townhouses are modern in style, combined with the older style charm that so many buyers are after. With great window sizes, and large rooms, these homes are great for young families looking to buy their first home and put down roots.
Detached Homes
These Houses Start Around $500,000
Sitting on nice size lots, these homes ooze curb appeal. Many of these houses are traditional 2 story family homes, mixed in with ranch and split level bungalows. Most of these homes come with 1-2 car garages, and bedrooms range between 2-4. These houses line quiet streets close to parks, ball diamonds, and green space, providing families a lovely place to live and grow.
What are the Schools Like?
The area of Dempsey falls into the district of many schools, including some of the most popular in the city. These include: Milton Public, Milton School of the Deaf, Jean Vanier School, Craig Kielburger Secondary School, PL Robertson, and Milton Academy.
In the next few years, Milton will become home to a new Laurier University Campus. This will lead to major opportunities for investors, to buy and rent out to students. This is going to boost the Milton economy in many ways, and provide more opportunities for young people in the area.
More articles on Milton Neighbourhoods on this website:
Dorset Park Neighbourhood Milton