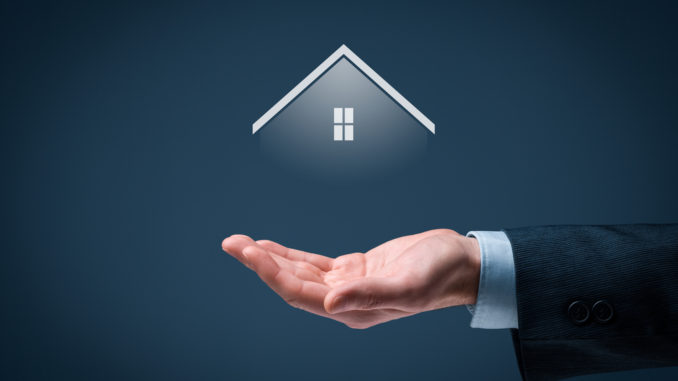 Make Your Offer Better in Real Estate Bidding War !

Here is the best real estate bidding war strategy to beat other offers that I have developed over the years. I have come across a number of articles lately, regarding real estate bidding war strategies. These articles get a lot of attention online, but unfortunately, when you read the article, you soon realize that the title is misleading and they all tell you the steps of money management and not the "SECRET" of winning the real estate bidding war, that you had expected to read about.
I felt it was important that I address this common real estate situation that arises frequently during an offer presentation. If there was a sure way to win a real estate bidding war, and all these articles are writing about it, sooner or later everyone would know about it and then who would win?
Real Estate Bidding War can not be WON! It can only be approached the smart way with a good solid strategy and if everything else is lined up, you will end up with the property.
By The Way! Bring professionals with you.
Aside from the fact that you should be using a very experienced realtor/agent to help you with an offer if you are expecting to go in to a real estate bidding war, (I have written in some of my posts how much grief an unprofessional realtor can cause), you should arrive to a final showing (prior to putting an offer) with a mortgage agent and an inspector. If you don't have one, ask your Realtor to provide you a few suggestions of local experts (a good realtor will generally have a good working relationship with other professional in related industries).
Why is this so important when you are going into a real estate bidding war?
Because the offers that most often win, are those that go in to a real estate bidding war WITHOUT any conditions, (also called a firm offer). You want to be able to make an offer without having inspection or financing of the property as a condition of your offer. This way, ALONG WITH A CERTIFIED CHEQUE OF YOUR DEPOSIT IN HAND, you will be making an offer that sellers will have a hard time refusing even if there are other offers on the table that have higher price but have conditions!!!
When you arrive to the final showing, your mortgage agent will be able to, in cooperation with the realtor, assess the value of the home which will be important in order to tell you a maximum amount of mortgage that you would be able to qualify for. This is important so that you do not bid above the maximum amount that you can be approved for. Your mortgage agent can within a few minutes calculate your "Ratios" (a term used in the mortgage industry to determine if you qualify) and give you a fairly accurate picture of your financial ability.
Your property inspector can provide you a Pre-Offer inspection of the property that is not a full inspection, but an abbreviated 45-60 minute inspection of major points only, which will give you a rough picture of the state of the property. These type of inspections are very common and are a bit more affordable than a full inspection, which you would normally do after an offer on a particular property is accepted.
The real cost of property inspection!
There is nothing stopping you to do a full inspection as well, you just need to book a 2 hour showing and also expect to pay of the full fee of such inspection.
This is something I highly recommend, if you are certain that this is a favoured property in your mind.
I understand that the common response from buyers is that this is costing money, and that you may do 3-4 different properties like this, (before you finally purchase one), and therefore your cost of these inspections can run up to a thousand dollars or more, but you must take my word for it when tell you that, if you don't do this, It could cost you potentially tens of thousands of dollars more later.
Remember again, these steps are used ONLY when you are preparing to enter a potential bidding war, (which you will generally know in advance if the seller is holding off on accepting offers until a specific date).
Once you are satisfied with the Pre-Offer Inspection results and with results of mortgage estimate, you can proceed to preparing an offer, which as mentioned earlier, will have to be a firm offer.
How much should I bid on a property?
How much money should you offer in a real estate bidding war? After the obvious step, where your realtor will determine the current market value of the property, you should bid the maximum amount you are willing to spend minus 1% of that amount.
Why? SIMPLE, Because you do not know how much the other buyers are paying!
If you really want this property to become yours, and you are in a real estate bidding war situation, you must offer the highest amount you can, with a tiny bit of a buffer left, in case sellers ask all bidders to improve their offers. If you offer a low price thinking you can always increase your offer, you will be making a critical error for 2 reasons;
1) you may never get a second chance
2) in a bidding war, you NEVER get a chance to see the amount of money (or conditions) that the other buyers are offering, so you can not reasonably make a second offer to out bid them – you will simply be only outbidding yourself.
Why the 1%? – This way you will have some extra to throw in, in case the seller asks you to improve your offer.
So in a bidding war, your only and best chance to get this dream property is to go with your maximum price and NO CONDITIONS.
Any intelligent seller or a seller that is being advised by an intelligent Realtor, will ALWAYS take a firm offer with a decent price than a great price with a condition on inspection or financing. Find out in this article why this works and why sellers think like this.