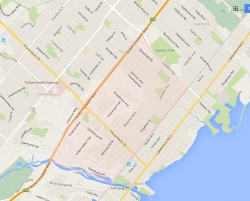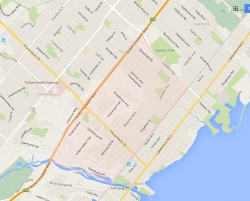 Overview
Mineola is one of the most exclusive and desired neighbourhoods in the city of Mississauga. Developed between 1940 and 1970 Mineola is located just south of the QEW, and just north of Port Credit. The West end of the neighbourhood is located by the river, in an extremely exclusive area, where the East side, while still a very desired area, is more built up with more traditional suburban style homes, and all the amenities you could want close by.
Search homes for sale in Mineola Mississauga on my property search website here.
Real Estate
The beautiful area of Mineola Mississauga is different than many others in the GTA, because it is divided into two unique, and well established areas.
Mineola East
This half of the community is filled with both unique, and traditional style homes. One downside of this area is that the lot sizes are on the smaller side vs Mineola West, but the beautiful houses, nearby parks, and amenities close by make up for it. While prices are still on the high for luxury custom high end homes, Mineola East is more affordable than the West side and are a prime area for building custom homes on good sized mature lots.
Mineola West
Mineola West is an extremely expensive area of the city. With custom executive high end homes starting at about $2 million dollars, many of which are custom builds, this is not a location to find your starter home. With less amenities than the East end the West is more of a picturesque community, tucked in by the Credit River, and surrounded by nature.
Your Typical Neighbour
Your typical neighbour in Mineola is going to be established. The East end is made up of many double income families, and professionals, while the West end is made up of residents a little bit older but still families, professionals, many of whom come from money. The average family income in Mineola is also higher than the rest of the city. This is an area known for people who want to live in the an area of prestige.
Living in Mineola comes with a cost, regardless of the style of home that buy. However for those looking to develop or just looking for a quiet living and are not fussy about the age of a home, there are still older properties that can be found in $600,000 -$700,000's and will provide amazing value for that money.
Small Homes and Cottage Style Homes from $700,000 + (mostly lot value)
When you buy a smaller or cottage style home in Mineola you are primarily buying the lot. A lot of the time these houses are bought by developers and then torn down for new developers.
This area has amazing lots, filled with mature trees, and picturesque scenery. This beautiful community hugs the Credit River, and those who live there get the best of both worlds, a neighbourhood willed with nature and green space, and the amenities that so many people want to live around.
Mineola Detached Homes from $900,000 and up to a few million
Mineola Mississauga is always changing, with what seems to be constant construction projects and renovations going on throughout the neighbourhood.
Although this is a very expensive area to live in, and is high in demand, the houses do not stay on the market for long.
Mineola Schools
Mineola is home to some of the best elementary schools in the GTA with St. Timothy's, and Kenollie Public both scoring among the highest in Ontario on EQAO testing
Many of the schools have been regarded as among the best in the city, both academically, and in student extracurricular activities. Elementary schools in Mineola are among the best in the GTA, although some of the secondary schools do not fare as well.
Location Location Location!
Location wise Mineola cannot be beat. A 20 minute train ride to Toronto or a walk to Port Credit, there is always something to do, or somewhere to go. Being so close to so much, residents have the opportunity to work in various locations without any real hassle or change to a regular work day schedule.
Mineola may come with prestige, but it also comes with a price tag. This is not an area that the average person is able to move into early on.
If you are looking to move into one of the most expensive neighbourhoods in the GTA then Mineola is for you. The average family cannot afford buying a house upwards of $2 million dollars, With such beautiful surroundings of mature lined streets, the river, and parks the value of houses in Mineola is not going down anytime soon.
I have recently sold one property in Mineola East for lot value for $649,000 which was probably the smallest and cheapest lot in Mineola :). Most of these lots start around $800,000 but I have seen a few still in high $700,000 range. If you are looking for value, call me and I will help you find the right lot on the best streets to build your dream home on. If you are simply looking to buy already built, call me to book showings asap, as the prices are only going UP and VERY fast!!! Over the last  months Mississauga home prices have jumped from 15%-25% in some areas with no sign of slow down any time soon.
Search other articles on real estate or find homes of sale here
Other Mississauga Neighbourhood Reviews
Meadowvale Mississauga Neighbourhood Review and Home Prices
Rathwood Mississauga Neighbourhood Review and Home Prices
East Credit Mississauga Neighbourhood Review and Home Prices
Port Credit Mississauga Neighbourhood Review and Home Prices
Erindale Mississauga Neighbourhood Review and Home Prices
Mississauga City Centre Neighbourhood Review and Home Prices
Applewood Mississauga Neighbourhood Review and Home Prices
Creditview Mississauga Neighbourhood Review and Home Prices
Lorne Park Mississauga Neighbourhood Review and Home Prices
Lisgar Mississauga Neighbourhood Review and Home Prices