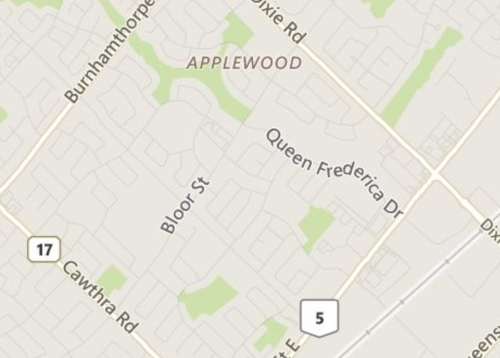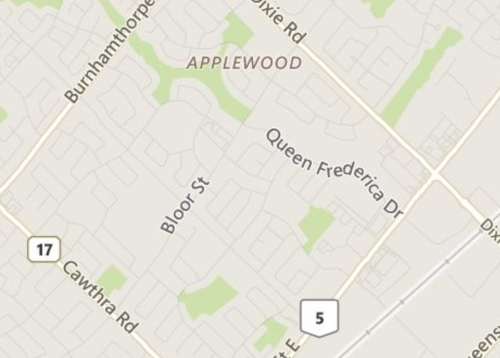 Applewood Mississauga
Established in the 1950's, Applewood is a neighbourhood in Mississauga is lined with beautiful mature trees, gardens, and green space. The population of Applewood make up about 6.3% of the total population of the city of Mississauga. It is upper-middle class neighbourhood, that is made up in large part a combination of an older population and young families.
Search all homes for sale in Applewood Mississauga on my property search website here.
What is the Community Like?
Like most neighbourhoods in Mississauga Applewood is extremely culturally diverse, with the most prevalent ethnicities including: English, Polish, East Indian, and Filipino. It is a beautiful community, with parks, and areas for kids to play.
What is the Housing Like?
While Applewood Mississauga neighbourhood is one of the older ones in the city, the houses are fair sizes, and the lots are great. The large lot sizes are one of the things that attracts so many people to this community. Another thing that attracts so many people to this established area is the price, the average price here is about $550,000, making this a fairly affordable area for a lot of people.
Townhouses
These houses usually start at about $600,000+
Like most townhouses the lot that comes with these houses is smaller than that of detached, or even semi-detached; However the lot sizes that the townhouses in Applewood have are extremely fair, and better than a lot of other areas in the GTA.
Semi-Detached and Detached Houses
These houses start around $600,000 for Semi- Detached and $700,000 + for Detached
Like most houses in Applewood Mississauga area these are houses built over 30-50 years ago. While these are older houses, many of them have been renovated. With older style charm, and all of the modern touches that buyers want today, it is no wonder that these houses get snatched up so quickly.
Older Ranch and Bungalow Style Homes
These houses start at around $800,000 for yet to be renovated can go anywhere up to about $1,000,000
Similar to the semi and detached houses described above, these are older homes – that have been, or are waiting to be renovated. With a lot size to entertain, these houses are in high demand.
What are the Schools Like?
This area is fantastic for schools, with all of them ranking among the top in the province, both academically and for their student activities. Some of the schools are Applewood Heights Secondary School, Applewood Acres School, Applewood Co-Op Preschool, and Applewood III Nursery School.
Applewood offers prices that make it possible for the average family to buy a home. With opportunities for renovations, this is a great community to buy in and increase your equity. It also means that the value of your home will only increase.
Search other articles on real estate or find homes of sale here
Other Mississauga Neighbourhood Reviews
Meadowvale Mississauga Neighbourhood Review and Home Prices
Rathwood Mississauga Neighbourhood Review and Home Prices
East Credit Mississauga Neighbourhood Review and Home Prices
Port Credit Mississauga Neighbourhood Review and Home Prices
Erindale Mississauga Neighbourhood Review and Home Prices
Mississauga City Centre Neighbourhood Review and Home Prices
Creditview Mississauga Neighbourhood Review and Home Prices
Lorne Park Mississauga Neighbourhood Review and Home Prices
Lisgar Mississauga Neighbourhood Review and Home Prices
Mineola Mississauga Neighbourhood Review and Home Prices
Lakeview Mississauga Neighbourhood Review and Home Prices