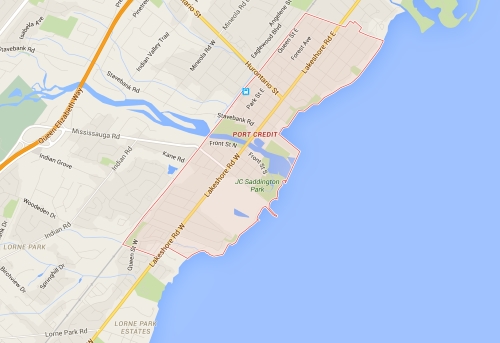 Port Credit Mississauga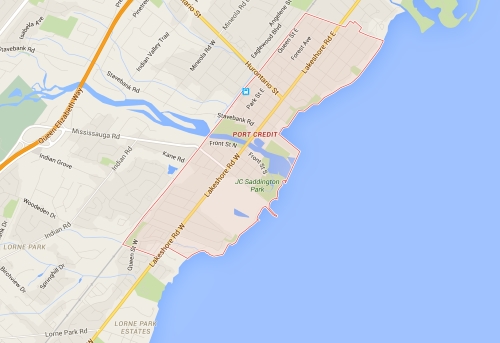 Port Credit is the west GTA's finest waterfront neighbourhood, and one Mississauga's most desired areas. There are a wide variety in the style of homes found in the community of Port Credit, with everything from condominiums, to pre war, and historic homes, this community has something for anyone looking to live in a prestigious urban style community.
Search all homes for sale in Port Credit Mississauga here
What is the Community Like?
Port Credit is an older community, hugging the Port Credit River. At over 200 years old, this neighbourhood has lots of history that is embraced. It is home to several notable people including: Olympic Bobsledder Michael Young, and hockey player Larry Patey. In addition to it's residents Port Credit is also home to lots of festivals including: Port Credit's Busker Fest held in August, the Port Credit Waterfront Festival at the end of June, and it is also home to Ontario's largest in-water boat show which is held in August.
What Kind of Homes Can I Find in Port Credit Mississauga?
Pre War Homes
The pre war homes found in the community of Port Credit, are a developer's dream come true. Most of the homes of this style, are either recently renovated, or need to be. With how in demand this neighbourhood is, buying a pre war home is one of the most affordable methods of getting into this area.
Town Houses
Houses Starting at $700,000 +
If you can actually find one on the market, the town houses in Port Credit a fantastic choice for anyone hoping to buy move in ready, at a moderately expensive price point considering the neighbourhood prices. The town homes in this area are not overly large, and do not have big lots, they do however have wonderful amenities right outside their doors. With shopping, and dining alike, living in a town house in this lakefront community gives you everything on the other side of your front door.
Modern Detached and semi Detached Family Style Homes
Houses Starting at $900,000 – few million
These homes have lots a little bit bigger than town houses, but they are still a lot smaller than a lot of lots found throughout the city. For the most part, these homes have been renovated, and are affordable for middle income families. Houses closer to the River can go for over $4 million. If you look really hard, you still may be able to find the odd older home being sold for lot value in high $600's and up.
What are the Schools Like?
Port Credit is home to Forest Avenue Elementary School is which is a highly ranked performing arts schools. There really are not a lot of schools in this community, most kids bus or get rides to schools in neighbouring communities.
Port Credit Mississauga is a beautiful family friendly community, that always seems to have something going on.
SEARCH PORT CREDIT HOMES FOR SALE IN MISSISSAUGA (click here)
Other Mississauga Neighbourhood Reviews
Meadowvale Mississauga Neighbourhood Review and Home Prices
Rathwood Mississauga Neighbourhood Review and Home Prices
East Credit Mississauga Neighbourhood Review and Home Prices
Port Credit Mississauga Neighbourhood Review and Home Prices
Erindale Mississauga Neighbourhood Review and Home Prices
Mississauga City Centre Neighbourhood Review and Home Prices
Applewood Mississauga Neighbourhood Review and Home Prices
Creditview Mississauga Neighbourhood Review and Home Prices
Lorne Park Mississauga Neighbourhood Review and Home Prices
Lisgar Mississauga Neighbourhood Review and Home Prices
Mineola Mississauga Neighbourhood Review and Home Prices
Lakeview Mississauga Neighbourhood Review and Home Prices