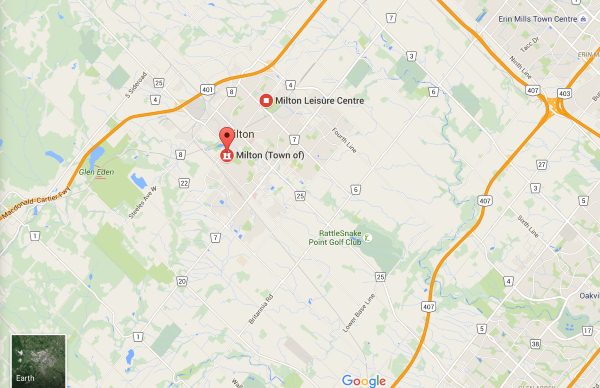 Town Of Milton

Located just 40 km west of Toronto, the city of Milton is quickly becoming known for it's well respected schools, beautiful homes, and all of the amenities that it has to offer. WIth a population of over 85,000 people, and the rapid expansion that it experienced between 2006 and 2011, the city has become the fastest growing municipality in throughout the Golden Horseshoe.
People, Milton's Strength
Milton, like most cities within the Greater Toronto Area is home to residents of many different ethnic backgrounds. Some of the most dominant within the city include: Irish, Pakistani, Portuguese, French, and English. Many Milton households are made up of two family incomes. The average two person income is just over $90,000 a year, and the average single income household averaging at about $50,000.
Work and economy
When it comes to employment, Milton has a high employment rate, and has a wide variety of industries within the city. Some of the most popular industries for residents to work in include manufacturing, education, health care, wholesale trade, and public administration.
Schools in Milton
In terms of education, Milton is known for it's wonderful schools in terms of academics, with many of it's schools ranking high on the Fraiser Report, as well as student life and extracurricular opportunities. Some of them most well known schools in this area include E.W Foster Public School, Craig Kielburger Secondary School, and Milton District High School. The city has also recently made a deal with Wilfrid Laurier University, to have a new campus built in town. This is really exciting for residents of the Milton community, and those who live near by, bringing in such a well respected University will offer students the opportunity to attend school while staying at home, or closer to their families. This will also bring jobs to the Milton economy.
Milton Real Estate
In terms of real estate, the city of Milton is made up of apartment style condominiums, multi-level town houses, and various styles of beautiful family homes. Houses in this area can sell from anywhere from $380,000 to well over $800,000. How ever, compared to any other area in GTA Milton provides the best value for your Dollars when it comes to real estate. I had just recently purchased a home for my clients in Milton. 3950 square feet, 5 bedrooms, 5 bathrooms, in Hawthorne Village, Mattamy built home, Less than 10 years old for – $925,000!!! Where else can you get all that in GTA?
One of the biggest factors in terms of price point is simply location – where exactly in the city you are looking to buy? The neighbourhoods in Milton are quite unique, some even catering specifically to those looking for the pedestrian lifestyle. Other area's are made up of more condo's and offer excellent access to major roads and highways.
Community and play
One of the things that has drawn so many people to this beautiful community, is the abundance of recreational activities that the city offers for every member of the family. The city is rich in hiking trails, parks, arenas, rec centres, libraries, baseball diamonds, and green space.
If you have found yourself looking for a new city, that offers great access to other cities around the Greater Toronto Area, wonderful recreational opportunities, excellent schools, and beautiful setting, Milton is the city to check out. The city of Milton is very family oriented, and provides lots of opportunities for families to enjoy new experiences, and make new memories.
Detailed Milton Neighbourhood Review Articles:
Dempsey Milton Neighbourhood Review
Dorset Park Milton Neighbourhood Review
For Other Neighbourhood Reviews in GTA and helpful real estate articles or to search homes for sale go here